THINKDIAG APP Download
ThinkDiag is perfect to use with our unique easy to use app. The app on your smartphone makes it convenient and easy anytime and anywhere to diagnose your vehicle. Comprehensive functions include Full System Diagnostics, On Board Diagnostics, Maintenence Functions and much more.

We have an app for both Android and iOS smartphones, these apps can be installed via the app store of your provider by either searching the app store or via the download options below. We reccomend where possible to use the Android app as this has more comprehensive support when compared to the iOS app as it is the primary focus getting the updates first.

Once you have installed the app on your device you will need to login with your username and password, if you do not already have an account you will need to register one. Once you have logged in you will be prompted to activate your device, this is simple to do. To activate and link your Thinkdiag to your account simply enter the serial number and activation code, the serial number can be found on the device or in the booklet, the activation code is also on the booklet for you.
We always reccomend that you download the app from the appstore however sometimes this is not possible and you will be required to install manually. Please only install manually if the Thinkdiag app is not showing in the google play store, this is rare but it does happen with some android tablets. If you do need to install manually please do so via the below option.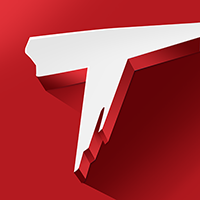 ThinkDiag v2.8.1
THINKDIAG UK
Copyright © Premium Diagnostics Ltd is a company registered in England (Company No. 13201772) (Vat No. 390571485)